1958-64 Fits Chevy Car Power Steering Conversion Kit, 141 Ratio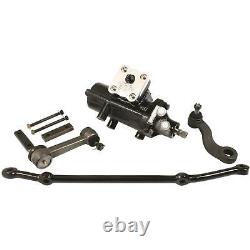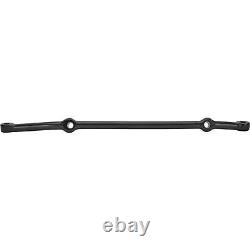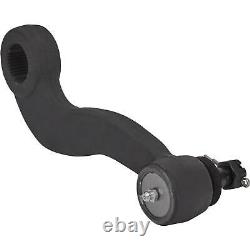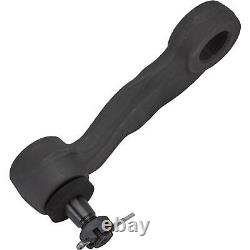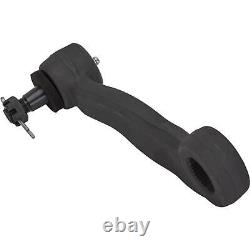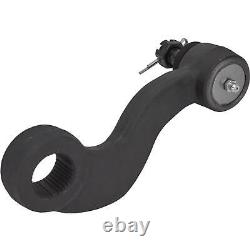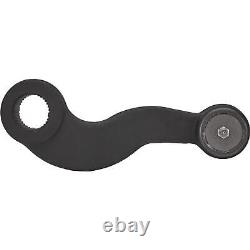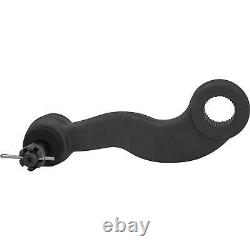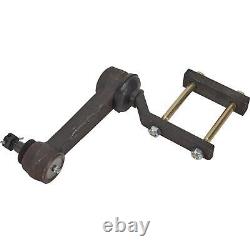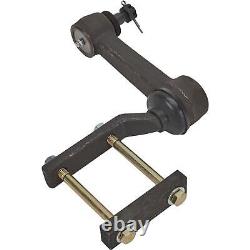 Upgrade your'58-'64 Chevy full size to power steering without breaking the bank, Features a new 500 series power steering box, new centerlink, new Pitman and idler arm for easy bolt on conversion, Steering box uses inverted flare fittings, 11/16" fine on the pressure side and 5/8" fine thread on the return side. 1958-64 Chevy Car Power Steering Conversion Kit, 14:1 Ratio.
This kit has changed the steering box in this kit; it no longer includes the polished finisher cover. It has a plain aluminum head on it.
Some applications require slight modification to the radiator tank to clear the steering box. The steering box provided in this kit is a'bolt-in' application.
Connecting the steering column to the steering box will require fabrication and the use of u-joints, rag joints, and steering shaft per the installers build choice. Some of our recent catalogs indicate that this kit includes a piece of DD shaft. The steering box in this kit is a'bolt-in'. Connecting to the steering column is NOT a'bolt-in'.
This connection may require u-joints, rag joints, and steering shaft. Speedway Motors Catalog Part #. By Theodore on February 05, 2021. They are awesome just what I wanted.
By Pat scat on December 28, 2020. Yes, I recommend this product.
My Chevy is looking and steering better than ever. By Eric G on July 30, 2020.
Using this in my 64 Impala. There was more modification needed than I had hoped for, but the finished product looks good. I haven't driven the car yet, so not all the facts and data are in yet. By Mario on March 30, 2020.
Excellent Product, Still Would recommend. By Scott on October 24, 2018. The arm bend should be facing towards the middle of the vehicle so i remounted the Idler Arm, and have had zero problems since... You definitely get a better feeling for the road when driving and way better response!! Related Items / Suggested Parts.
1958-60 Chevy Idler Arm Adaptor Bracket. 1958-64 Chevrolet Full Size Tubular Upper and Lower Control Arms. Sweet Mfg U-Joint, 3/4-30 Spline to 3/4 In DD, Small GM P/S 1978-Up. Sweet U-Joint 3/4 - 30 Spline to 3/4 Round, Small GM P/S 78-Up. Please take advantage of the "add to cart" button on each listing to get everything in your cart prior to completing checkout.
Speedway Motors is America's Oldest Speed Shop® and has been a trusted source for specialty rodding and racing products and friendly expert advice for more than 71 years. Repack the item in a sturdy box, include a copy of your invoice and complete the form on the back of the invoice.
Speedway accepts full responsibility for the accuracy of our listings and product representation.