Air Conditioning Compressor Conversion Kit fits Ford 7710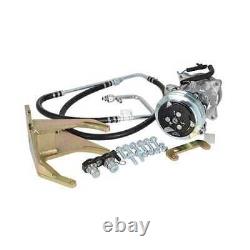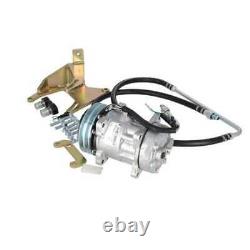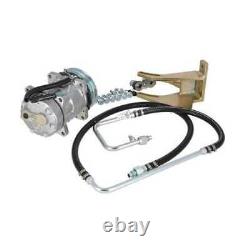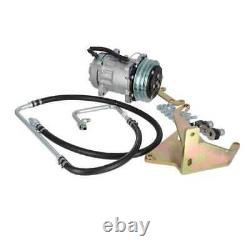 All of our new parts are aftermarket replacements. Compatible with Ford Tractor(s) 7710.
Includes Compressor, Manifold, Mounting Bracket, Hardware, Hoses, O-Rings. Model: Sanden SD7H15 FLX7 (w/ clutch). Fitting Type: GM Pad Mount. Clutch: 5-1/4", 2 Groove - 1/2". 2 Check compressor for proper oil amount per manufacturers recommendation.
3 Flush A/C system with proper flush and flushing method. 4 Replace filter drier / accumulator.
5 Replace expansion valve / orifice tube. 6 Check for proper airflow through cooling fins of condenser and radiator. 7 Evacuate system to deep vacuum, 29.95 in. 8 Check for correct gas charge. All States Ag Parts Item No.