Electric Windshield Wiper Conversion Kit, Fits 1946-48 Ford Car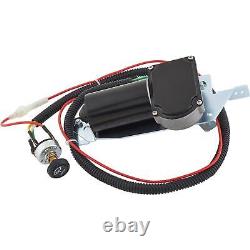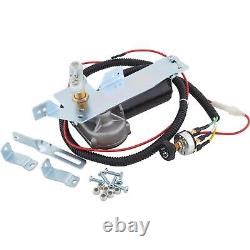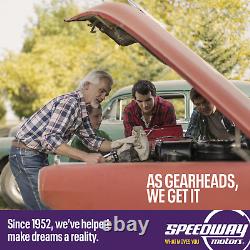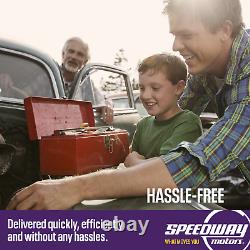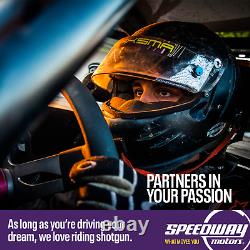 Custom built, motor driven wiper kits, Bolts to stock brackets, uses stock trans arms, clears cowl vent, single speed, 12V with self park, Includes wiring harness and switch. 1946-48 Ford Car Electric Windshield Wiper Conversion Kit. These custom built, motor driven electric wiper conversion kits bolt to stock brackets and use stock wiper transmissions and arms. It will clear the cowl vent and air conditioning systems. Two speed, 12 volt operation with self-park feature.
Includes wiring harness, switch and nylon bushings for arms. Please note that this unit will not clear the o/e radio assembly. If keeping the o/e radio in place, this unit is not applicable and should not be considered. By marty on August 26, 2021.
It replaced the old vacuum whipers it wpoks good. Yes, I recommend this product. By Dadaddy on February 17, 2021.
I installed this conversion kit in my 48 Ford Sedan. Everything fit like it was supposed to. I'm sure it helped that the dash was gutted so that access was very easy. It will certainly beat the old vacuum system we all remember. I wouldn't by this product again.
By Carlo on June 21, 2020. It doesn't have much movement so it doesn't clear much of the windshield. It does go in pretty easy. No, I would not recommend this product. By Jetpup on June 11, 2020.
This kit is a good quality kit and comes complete. I fit it into a 1950 Lincoln with very little modifications. I only wish speedway offered a switch with washer function and intermittent wipe. I have found these switches from other manufacturers and will be ordering one.
All in all it's a nice upgrade from vacuum powered wipers. Need to have optional switches available.
Wished washer function was built into switch. Affordable, complete kit, quality product.
By RICK on February 26, 2020. Speedway Motors is America's Oldest Speed Shop® and has been a trusted source for specialty rodding and racing products and friendly expert advice for more than 71 years.