1967-1972 Fits Ford Truck Flat Glass Power Window Conversion Kit F-100 F-250 F35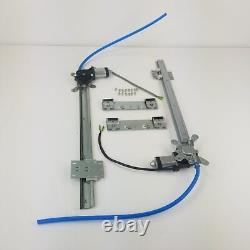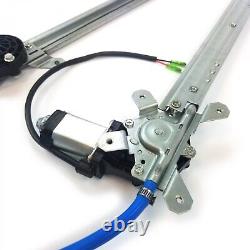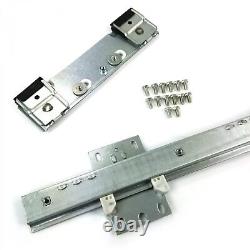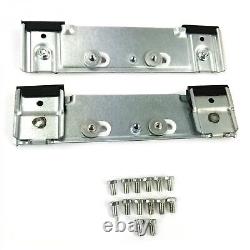 Old school, locally owned, and operated Gilbertson's Machine Shop has been rebuilding American Muscle Cars in the industry for over 40+ years. Fueled by our love of classic cars weve built a name for ourselves in and around our community by insisting on nothing but the best for our customers. We pride ourselves on offering only the highest quality manufactured parts, that we ourselves actually used in all of our own build projects, because we know that the quality is exceptional! Each one of our staff members are extremely well versed in all things Hot Rod, Muscle Car and Truck. Each has an extensive amount of product knowledge based on personal experience in the industry and in our shop too!
The Gilbertson's Machine Shop family is standing by to help you with whatever you need to make your next build, the baddest on the block! The one thing these new cars did get right was the addition of 12V power accessories and modern conveniences like power windows! What if you could have both Classic Muscle Car styling & performance, with all these same modern Comforts of todays vehicles, wouldnt you want that?
With GMS Shift Products New Flat Glass Lift Regulator Conversion Kits you can now have it all!!! GMS Shift Products Flat-Glass power window conversion kit allows you to convert your old flat glass Manual Window cranks to a completely new 12V power system which is easy to install. Each kit comes with high-torque worm-gear driven Bosch motors, reinforced track guides, and adjustable window bases, all of which assure quick, quiet, and dependable operation for the life of your vehicle.
These kits are easy to install and feature custom mounting brackets (1/4-28) that can be fitted to any vehicle. The 2-Door Flat Glass Conversion kit is a great option for older cars that have never had the convenience of power windows. May require minor modification to complete your install correctly Please Note: Not include with this kit are the switches or wiring harness.
Please check out the rest of our store for compatible switches and Additional wiring harnesss necessary for full installation if you dont have your own switches With each kit you can choose anywhere from 2 of 15 switches and switch frames. With 10 optional cases to choose from, allowing you to match your vehicles original factory look, to the look of your Window kit. We do not accept COD packages. All exchanges need to have reshipping charges included. In some cases stock photos may not be an exact representation of the item.
Please read all product info, descriptions and terms before purchasing.