SmartRide Air Suspension Conversion Kit for 2011-2015 Jeep Grand Cherokee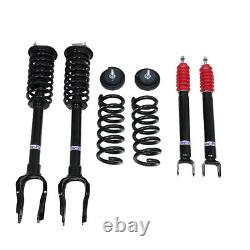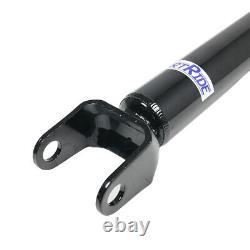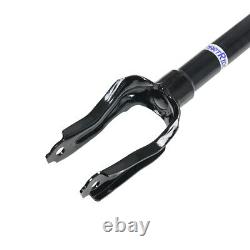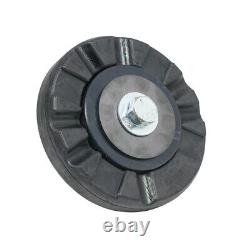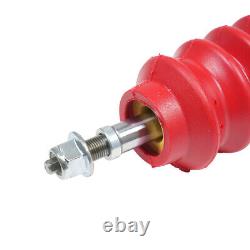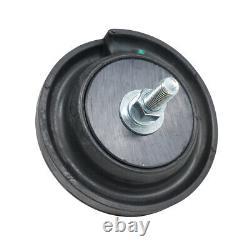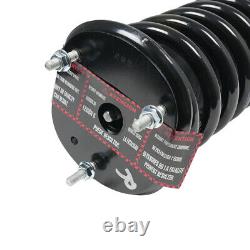 SmartRide 4-Wheel Air Suspension Conversion Kit. The new 4-wheel air suspension conversion kit from SmartRide may be the answer to your active suspension problems. Keep reading to learn more about this innovative and affordable solution. What is an Air Suspension Conversion Kit?
An air suspension conversion kit allows car owners to replace their air suspension with a passive coil suspension system. After removing the old failing air ride components, owners install the new suspension parts to do the job of keeping a car at its proper ride height and providing a comfortable ride for the driver. 4-Wheel Air Suspension Conversion Kit.
Some conversion kits only replace a car's front or rear suspension. A four-wheel air suspension conversion kit, as one would expect, replaces the active suspension on all four corners of the vehicle.
That means that once installed, the car will have an entirely new coil suspension. SmartRide 4-Wheel Air Suspension Conversion Kit: What's Inside. Two fully-assembled front strut assemblies. Detailed installation instructions for DIY installs. Advantages of a SmartRide 4-Wheel Air Suspension Conversion Kit.
The four-wheel active suspension conversion kit from SmartRide has a few key advantages for car owners who are tired of dealing with suspension issues. There's nothing like driving a brand new car, but driving an older car with a brand new suspension comes close. Installing a four-wheel suspension conversion kit from SmartRide means you'll get that brand-new-car feel and performance all over again. The coilover suspension in these kits uses robust metals and mechanical resistance to support your vehicle rather than delicate computer-controlled parts and pressurized air. This is a much sturdier and far less complicated solution. A worn out suspension puts additional stress on other parts of your car. This can lead to uneven wear and tear that can damage tires, joints, and other components. When you replace all four wheels at once with a kit, your vehicle will spread the stress of being on the road evenly, just as it was designed to do.
Fewer trips to the repair shop. Replacing all four wheels of your car's suspension at once means you won't need to go back to the repair shop to replace any others in the near future. It's likely that once you need to replace one, you'll need to replace others soon. You'll also need to replace other expensive components like your suspension control module, ride height sensors, or air compressor eventually. That means no more expensive trips to the repair center for air suspension repairs.
When to Replace Your Air Suspension. The best time to replace your air suspension with a SmartRide conversion kit is when you first start having problems.
Early Warning Signs of Air Suspension Failure. Cars with air suspensions have diagnostic systems that can detect problems. When they do, a warning light will illuminate on the dash panel. However, these systems may only notice a problem after it has become severe. Early detection can help you avoid the wear and tear on your vehicle that comes from driving on a bad suspension.
If you notice any of the following air suspension failure warning signs, you should take your car to the mechanic for an inspection. Air suspensions should provide a very smooth ride. If you're noticing a lot of feedback from the road, it could be a sign of a problem.
Your suspension absorbs a lot of the force of braking. If your brakes are in good shape but your car still takes a long time to stop, the air suspension could be to blame. Cars with a weak suspension may dip down in the front as they come to a stop. If your car sags or leans to one side or another - commonly in the rear - you likely have an issue with your air suspension. You should barely notice the sound of your air compressor running. If it makes more noise than usual or cycles for longer than normal, there is likely an issue in the suspension system. At SmartRide, we believe that quality products don't have to cost a fortune.
We specialize in making reliable air suspension conversion kits and components that offer top-tier performance at affordable prices. Here are a few things you'll always get with SmartRide products. These kits are made here in the U. Allowing SmartRide to enforce strict quality standards. This guarantees each kit offers the exact fit and performance it was designed to provide.
This guarantees the product against any manufacturing defects, meaning you're always get the solution you pay for. On the off chance that you need help or have an issue with your SmartRide components, we're here to support. Our suspension professionals can offer expert advice and any other assistance you need when you need it. This item is in the category "eBay Motors\Parts & Accessories\Car & Truck Parts & Accessories\Steering & Suspension\Shocks, Struts & Assemblies". The seller is "strutmasters" and is located in this country: US. This item can be shipped to United States.
UPC: 665270429533
Brand: SmartRide
MPN: SMSAR174
Manufacturer Part Number: SMSAR174
SKU: SMSAR174
Min Stock: 0
Max Stock: 1
Features: 100% Accuracy of Fit